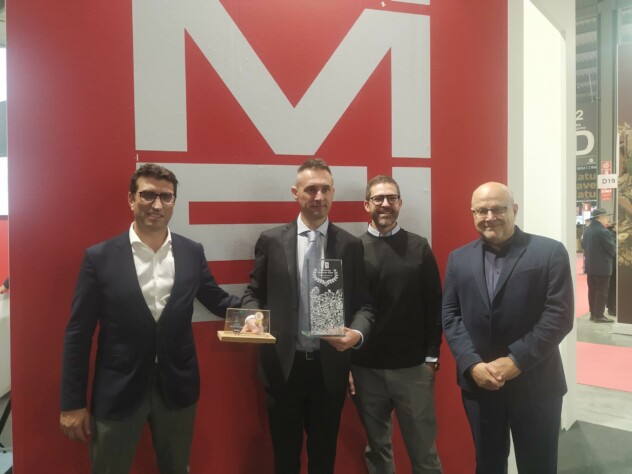 WINEGRID won the Technology Innovation Award, along with G3 Enterprises and DIEMME Enologia, with the Digital Juice System. The award ceremony took place today, during the official opening of 29th SIMEI.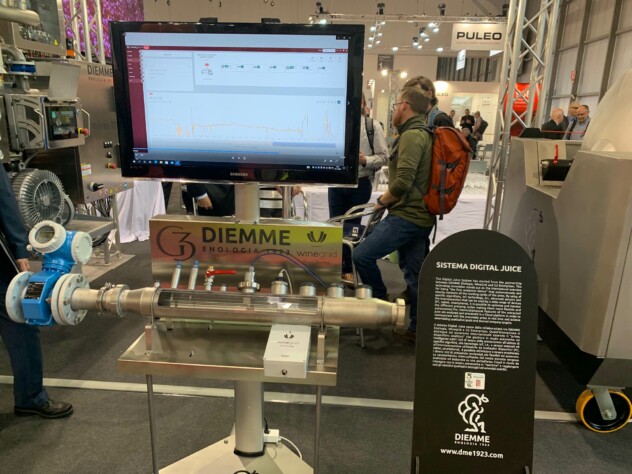 Digital Juice System in demonstration at DIEMME's booth A12-C19 in hall 1
The Digital Juice System has started from the partnership between DIEMME Enologia, WINEGRID and G3 Enterprises. This technology innovation stands out on the international overview for being the first analytical device that autonomously and smartly conducts all the working cycles of the press. By using specific algorithms, IoT technology, A.I., advanced sensors and the interconnection that can be used by a wide range of devices (PC, tablet, smartphone), it is possible to optimize and monitor the different pressing cycles, making them more flexible and autonomous. The chemical/physical features of the extracted juice are analysed and processed in a cloud platform, WINEGRID Dashboard, in order to communicated with the pneumatic press in realtime and achieve the winemaking qualitative goals and desired company targets.
This award on the news:
France: Vitisphere
Italy WineNews |I Grandi Vini | Yahoo Italia | Gambero Rosso
USA: Wine Business
Spain: El Correo del vino
Brasil: EmbalagemMarca