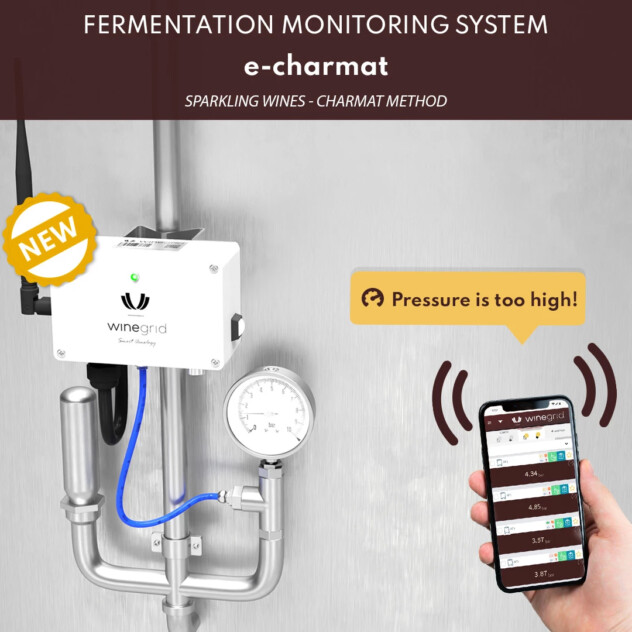 WINEGRID DEVELOPED A NEW SOLUTION TO MONITOR SPARKLING WINES PRODUCTION WITH CHARMAT METHOD.
Now WINEGRID completes its set of solutions for the second fermentation process, in which e-aphrom, optimized for bottles, covers the champenoise method and the new e-charmat is designed for charmat method, in tanks.
It's a key solution for sparkling wine and champagne producers, who will now be able to monitor the evolution of pressure in tanks anytime and anywhere. The ability to set customizable alarms for pressure limits on WINEGRID Dashboard allows the winemaker to follow the process with greater safety and helps him to act proactively, in order to reach a consistent perlage and to preserve wine quality.
The new e-charmat is one more solution that will take part in WINEGRID integrated system, which offers a wide range of products for the several stages of the winemaking process, from pressing, fermentation (wineplus and barrelplus), maturation (e-bung), cellar environment (smartcellar) to the second fermentation.
e-charmat in the press: