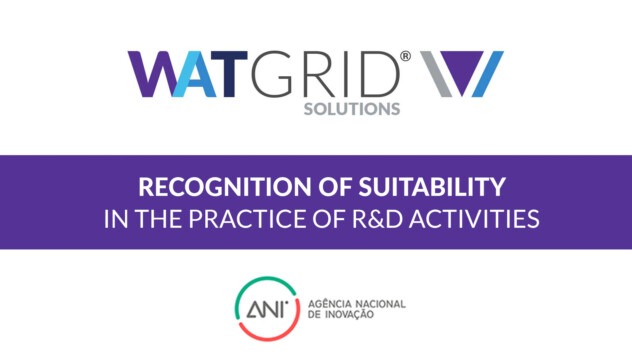 Watgrid S.A. obtained the Recognition of Suitability that certifies its competencies in the performance of R&D activities in the areas of ICT applied to the production process, in the Development and efficiency of Production Systems and in the area of ICT – Internet of Things, for the wine sector.
This recognition obtained in November 2019 is valid for a period of 8 years, allowing Watgrid S.A. to be highlighted in relation to other companies in the national wine sector, being an important factor of differentiation and valorization, demonstrating their competence to carry out R&D activities.
In this sense,  Watgrid S.A. is considered as a preferred solution in the projects submitted to the System of Tax Incentives in Business Research and Development (SIFIDE II) ensuring that fees for the provision of services involving R&D activities are eligible under their application.
The certification was achieved with the Agência Nacional de Inovação (ANI) (National Innovation Agency) and with the support of FI Group Portugal, specialists in the management of innovation and R&D projects.