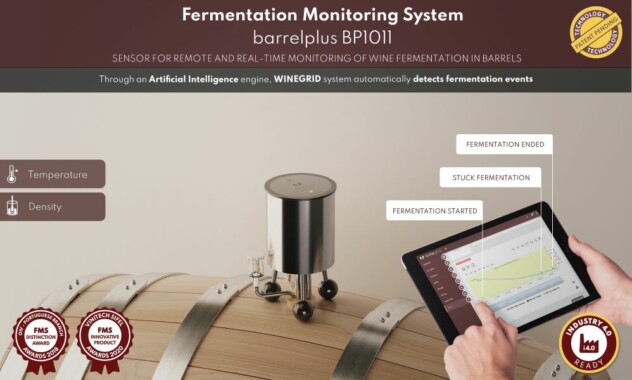 WINEGRID has launched an improved version of FMS solution barrelplus, for remote and real-time monitoring of wine fermentation in barrels.
Two times smaller than before, the new sensor is portable and easy to install. It is completely wireless and battery supplied, and it comes with a leveling system, that allows height adjustment when used in stacked barrels.
Even though its optional, it is possible to include a bung for a better barrel adaptation and a bubbling system to avoid the entrance of contaminants through the bung opening.